Relationship Driven.
Results Focused.
Elise Everest – Kelowna Business Lawyer – Everest Law Corporation
Call Now For A Consultation at 778-760-3495 in Kelowna, BC
If you are intending to launch a business, if you run an existing business, if you plan to grow your business, or purchase or sell a business in the future, your success may depend on timely and comprehensive legal advice.
Advice from a knowledgeable business lawyer can help sort out those sometimes confusing and volatile situations even savvy business people can find themselves in.
Business law can be complicated and evolving because it draws on a variety of legal disciplines.
You need to work with a lawyer who can provide advice regarding the latest legal developments affecting your business.
You need a trusted legal advisor who can offer easy to understand solutions to the issues that are unique to your business needs and who you can rely on for relevant information to inform your decision-making.
Everest Law Corporation for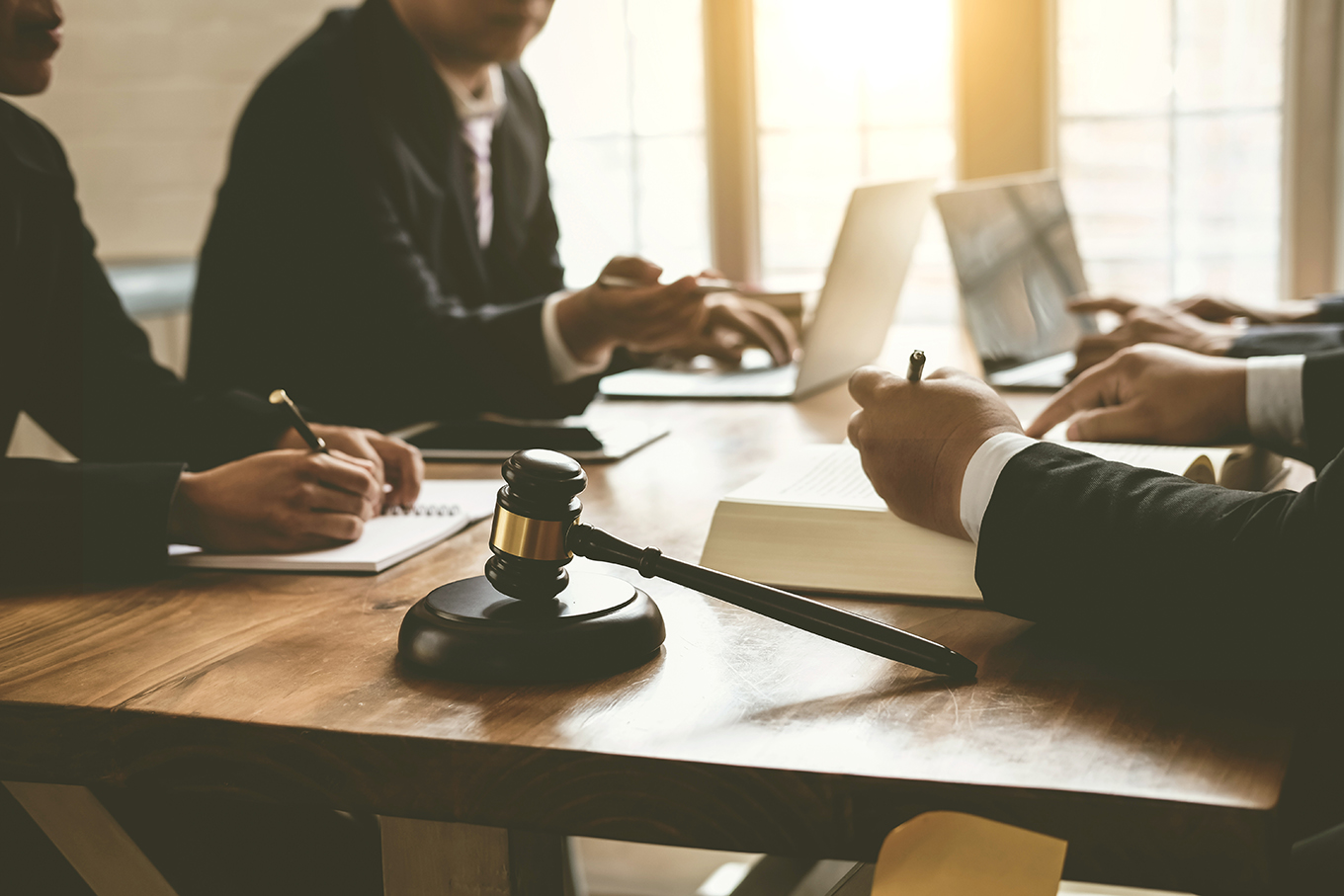 Wills, Estates and Trusts
Everest Law Corporation staff and lawyers have worked with all types of business owners in the Okanagan, in British Columbia and beyond: from small tech start-ups in their infancy, medium-sized businesses looking to grow, to multinational corporations with all their complexities. With help from the decades of knowledge and experienced bench strength residing within the team of Everest Law Corporation staff and lawyers, Elise Everest can advise you every step of the way.
Elise Everest has provided her clients with practical insights on all areas of business law: from advising on business organizations and incorporating, company name searches, corporate financing, shareholder agreements, joint venture agreements, and issues relating to commercial contracts to questions about buying and selling a business and navigating complex transactions. Whatever your business requirement Elise listens and is here to help.
Leave the Hard Work to Elise
Elise's priority is to help solve her clients' problems. Sometimes that means helping her clients to understand the current problems they're facing and taking steps toward resolution. Sometimes it means helping her clients to understand the problems they might face in the future and providing recommendations to avoid those problems moving forward. It's important to have a lawyer on your side who is only a phone call away. Your time is better spent running your business than trying to resolve a legal issue on your own.
Elise can help you avoid mistakes and misunderstandings that can cost you money.
An inadequate corporate structure, omitting an important clause in a contract, or not fully understanding the tax consequences of a particular transaction can leave business owners exposed financially. These mistakes and misunderstandings are often significantly more expensive to fix after the fact.  Usually, these mistakes happen due to a lack of knowledge and understanding of the relevant and ever-changing legal environment that affects a business. Not only will Elise answer your questions and help you to spot issues you may have overlooked, Elise is willing to take the time to educate you and your staff about applicable laws and best practices – so you can spot those issues in advance the next time they come up.
Elise can draft, review and negotiate contracts for your business.
Elise can protect you from the potentially adverse legal consequences of a bad contract. Her job is to ensure that your business interests are protected and that the contracts for your business are customised to your specific situation and to your specific concerns and needs. A properly drafted contract that actually meets your objectives is not simply a fill-in-the-blanks exercise. Elise will apply her mind to the circumstances surrounding your transaction and make sure that each clause in the contract is appropriate for its purpose and that there are no unintended consequences. Elise can help you prepare the contracts you may need with business partners, suppliers, customers, landlords, tenants and other contractors. She can also help you respond to contracts that other businesses will want you to sign.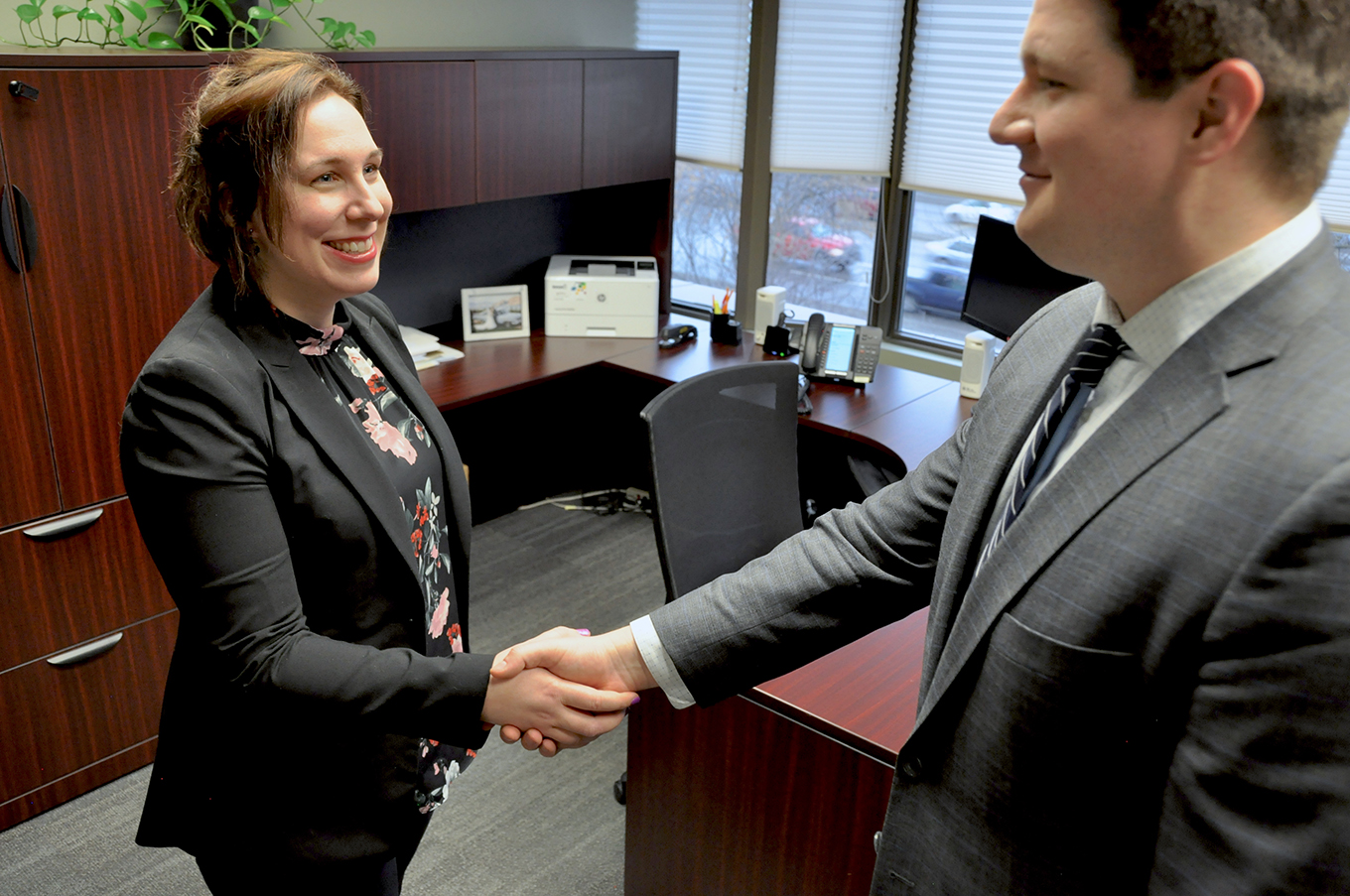 Elise is a relationship builder.
Elise wants to understand how your business operates to offer you advice. She also wants to see your business succeed, which means learning about your business in order to refer people to you – be they suppliers, customers, or other advisors – who may be a good fit. Working in the largest full-service law firm in British Columbia outside of the Greater Vancouver area means that Elise can introduce you to other legal experts – such as commercial litigators in case you find yourself in court – who you can engage for particular legal services requiring different expertise so you do not have to go out looking for a new lawyer every time something comes up.
Elise Everest Business Law Services:
  Drafting of contracts and other legal documents
  Incorporating a Business
  BC company name search
  Business Partnerships
  Joint Ventures
  Joint Venture Agreements
  Selling or buying a business
  Commercial financing transactions
  Non-profit, charities and societies
  Shareholder Agreements
  Employment Agreements
  Franchise Agreements
  Lease Agreements
  Intellectual Property Licensing agreements
  Restructuring and Reorganization
Establishing a New Business? Elise Will Help
Your type of business structure will depend on many factors.  What type of business will you be running? How many owners will there be? What type of liabilities will you be incurring? Where will the funding be coming from? Where are your opportunities to optimize your income and minimize taxes? Below are the basics.
Sole-proprietor
This is the most simple of business organizations. It comes into existence whenever an individual starts to carry on a business without taking the steps necessary to adopt some other form of organization. For legal and tax purposes, the owner and the business are considered the same. The advantage is its simplicity. The disadvantage is the significant personal liability that may be incurred by the sole proprietor.
Partnership
A general partnership is established when two or more individuals are willing to pool assets and liability in common with a view to earning revenues. Again, the advantage of this structure is its simplicity; however, the disadvantage is the significant personal liabilities that may be incurred by the partners. A limited partnership involves the management and control of a business by a general partner (which can be a corporation) who bears liability for the risk of the business while other partners may invest in the business (but exert no control) with limited liability. A limited partnership is a hybrid of a partnership and a corporation. A limited liability partnership is a structure that provides limited liability for the partners, but the benefit that each of the partners may take an active role in the business. This type of partnership is available only when permitted by legislation.  Setting up any partnership should be done with full understanding of the relationship between the partners. Elise would be happy to discuss whether a partnership structure is right for your business and provide advice regarding agreements to be negotiated between the partners.
Corporation
This structure requires specific actions to come into legal existence, which are determined by legislation.  A corporation has the rights, powers and privileges of a person, but is a separate legal entity from its owners. It's created when registered through articles of incorporation. This is the document which sets out the rules of conduct for the corporation and the relationships between its shareholders, directors and officers. A corporation's separate legal personality provides it with certain tax advantages. It also provides some protection from creditors and claimants through limited liability.
Setting up the articles of incorporation that are appropriate for your business requires thoughtful consideration and advice from professional advisors.  Elise would be happy to discuss whether incorporation is the right option for you.
A non-profit organization (NPO)
A non-profit organization is a club, society, or association that is organized and run solely for the pleasure of recreation, civic improvement, social welfare, or for any other purpose except profit for its members. If the non-profit organization earns profits, the profits must be used in the NPO's operations to further its purposes. Non-profit organizations may be incorporated under the BC Societies Act or the Canada Not-for-profit Corporations Act. The most common reason to incorporate a non-profit organization is to take advantage of limited liability. Many non-profit organizations are also registered charities. Elise can help you determine whether your purposes are charitable before establishing a non-profit organization and helping you apply to become a registered charity. She can also help draft the governing documents for your non-profit organization.
Operating a Business
There are lots of issues you may encounter after you set up your new business:
Compliance with annual maintenance requirements (if any);
Compliance with privacy legislation;
Financing;
Acquiring the assets of another business;
Hiring employees and independent contractors;
Adding a new partner or shareholder to your structure;
Risk management and assessment of your insurance needs;
Planning for retirement and sale of your business; and
Planning for what will happen to your business when you die.
As your business grows, the amount of attention required for strategic planning, decision-making and evaluating your risks also grows. It is important to get a trusted advisor involved earlier to help detect potential issues quickly rather than dealing with the issues after they have reached a level of crises.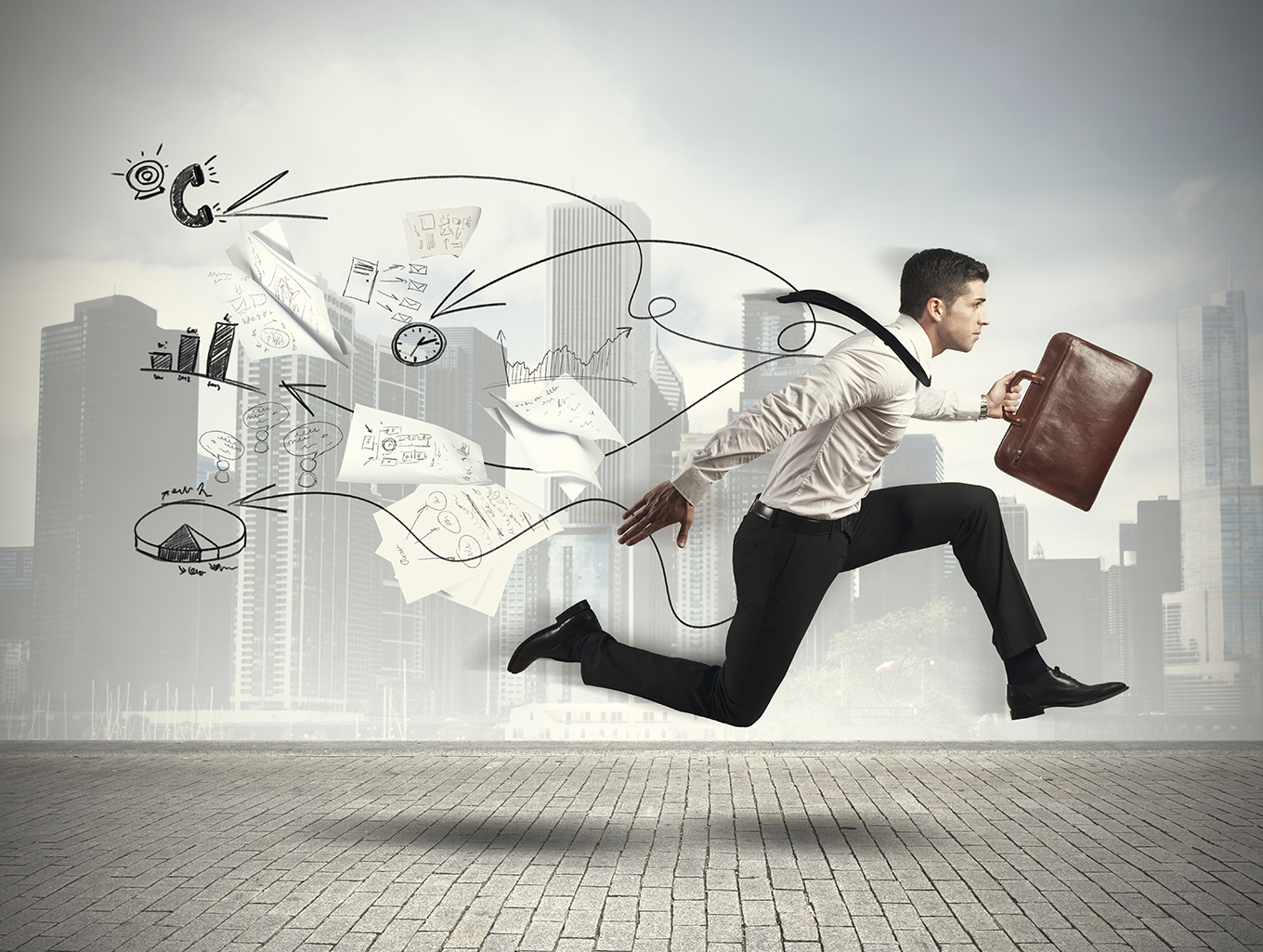 Be Proactive
Working with a business lawyer can help you determine which legal priorities you should be focusing on in your business, help you mitigate legal risks before they result in significant damage to your reputation and bank account, help you negotiate and review contracts and provide you with reliable counsel on your rights, responsibilities and obligations. Contact Elise, an insightful business lawyer with a local knowledge firm to find the right lawyer for your business!
.
Kelowna BC
Kelowna is a city in the Okanagan Valley in the southern interior of British Columbia, Canada, located on Okanagan Lake.
Kelowna is the third-biggest metropolitan area in the province (after Vancouver and Victoria), the seventh-largest city in the province overall, and the largest in the Interior.
Kelowna's metropolitan population is expected to be 222,748 in 2020, with a city population of 142,146.
To the west, across Okanagan Lake, is the City of West Kelowna (also known as Westbank and Westside); to the north, Lake Country and Vernon; to the southwest, Peachland; and to the south, Summerland and Penticton.
Despite the fact that agriculture had become a significant feature of Kelowna's image in the surrounding region, the town was totally dependent on transportation across Okanagan Lake until 1925.
The Canadian Pacific Railway built the steamer SS Aberdeen on the lake in 1893, which served as the first important transportation link between Kelowna and Penticton, accelerating Kelowna's expansion.
According to the Köppen climatic classification system, Kelowna has a humid continental climate or an inland oceanic climate, with its coldest month having an average temperature slightly over 3.0 °C (26.6 °F) and below 0 °C (32 °F), with dry, hot, sunny summers and chilly, foggy winters, as well as four seasons
The official climatic station for Kelowna is located at Kelowna International Airport, which is located at a higher elevation than the city center and has somewhat greater precipitation and colder nighttime temperatures.
Kelowna has the mildest winter of any non-coastal city in Canada, trailing only Penticton.
This is due to the moderating effects of Okanagan Lake, as well as the mountains that separate most of British Columbia from the prairies; however, Arctic air masses do occasionally penetrate the valley during winter, usually for brief periods.
Because Okanagan Lake seldom freezes, warmer air originating from the lake rises above colder atmospheric air, resulting in a temperature inversion that can cause the valley to be clouded in.
Kelowna has an average high temperature above freezing every month of the year, as seen in the climate chart below – an extremely uncommon occurrence for an inland Canadian city.
Kelowna's annual year-round high temperature of around 14.3 °C (57.7 °F) is also one of the highest in Canada, owing to the unusual mix of high summer temperatures typical of continental climates and relatively mild winters – a highly rare trait of a continental climate.
In Kelowna, the main city in the tourist-friendly Okanagan Valley, the service industry employs the most people.
Kelowna is the headquarters of the Central Okanagan Regional District, the third-biggest metropolitan region in British Columbia after Vancouver and Victoria, and the largest in the province's interior.
Kelowna, with its stunning lake views and dry, moderate climate, has become one of North America's fastest expanding cities.
Kelowna is experiencing severe suburbanization and urban sprawl, which is being fueled by the popularity of low-density car-oriented projects. Kelowna has the highest vehicle dependency rate in Canada and the second highest per-capita carbon footprint in British Columbia as of 2007.  Despite having a metro population of around 200,000 people, the greater Kelowna area is somewhat larger than Metro Vancouver. Road transportation accounts for more than 65 percent of the city's total greenhouse gas emissions.
Kelowna is well-known for its internationally renowned and award-winning vineyards and wineries, thus the local wine business is filled with pride. When you go to a local event, you're unlikely to encounter a wine manufactured outside of the Okanagan.
Located on the eastern shore of Okanagan Lake (the largest in a chain of lakes), Kelowna is a beautiful lakeside community. Over the years, the city has developed into a popular resort thanks to its beaches and more than 2,000 hours of sunshine each year.
Some residents consider Kelowna to be a relatively safe place to live; a developing city that hasn't lost its small-town charm. Kelowna remains a high-ranking census metropolitan region in 2016, having one of the highest overall crime rates in the country.
Primary industry
The Region's economy is diverse, with the main industries being health care, education, construction, agriculture, and tourism. The mild temperature makes this location one of the province's most important agricultural centers, as well as one of many tourist attractions.
The Grizzly Bear It was named after August Gillard, an early settler who slipped out of an underground shelter just as a group of First Nations people passed by. The locals yelled, "Kim-ach-touch," which translates to "Brown Bear. This was then changed to Kelowna, which means Grizzly Bear and is easier to say.
Cost of Living
Kelowna is a city in British Columbia, Canada's southern interior. Kelowna's cost of living index is 65.97, which is much lower than the national average. It is also less expensive than the cost of living in large Canadian cities such as Calgary (70.95), Toronto (73.58), and Vancouver (72.75).